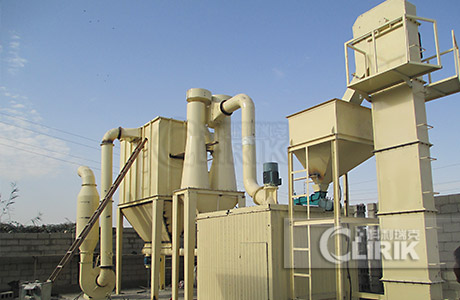 Date: July,2016
Production: HGM Dolomite Grinding Mill
Capacity: 100t/d
Country of customer: Republic of the Congo
Use:construction industry
Dolomite Grinding Mill Production line:
consists of hammer crusher, bucket elevator, storage hopper, vibrating feeder, main unit, inverter classifier, cyclone collector, pulse deduster system, high pressure positive blower, air compressors and electrical control systems.
Advantages of Dolomite Grinding Mill:
1.High Efficiency.
Under the same finished final size and the same motor power, the capacity of the machine is twice as much as jet mill, mixing grinder and ball mill, and energy consumption decreased 30%.
2.Long lifecycle of spare parts.
The ring and roller are forged by special material with high utilization,the lifetime can reach 2-5 years for grinding calcite carbonate.
3.High safety and reliability.
As no rolling bearings or screws in grinding cavity, there are no problems caused by bolts shedding or rapid wear of bearings and seal components.
4.High fineness, flexible adjustment.
The final fineness of the grinding materials can be adjusted between 325 meshes and 2500 mesh (47-5 micron), and the product fineness can reach D97≤5μm.
5.Environment-friendly.
If you want to know more about Dolomite Grinding Mill, please leave message to us.